Posted by Jason in Management.
Tags: Medicine, Quality
add a comment
Here in Montana, one of our local hospitals recently partnered with the Mayo Clinic.  As someone who thankfully doesn't yet require the services of this world-class organization, I am one of many people who have heard of how great it is, but didn't really understand what made it different.  As happens quite often, I found a great resource that opened up a new world of management methods – but I had to look in a different section of the library.
Deep in the MSU Billings library – in the healthcare management section – you can find "Management Lessons from Mayo Clinic: Inside One of the World's Most Admired Service Organizations."  This quick read highlights many of the Mayo brothers' approaches to healthcare and management, and is purposefully sprinkled with examples for managers in other industries.  Like so many other gems however, you often have to look outside your own sector for new insights.
What does the Mayo Clinic have to do with, say, engineering or project management?  Plenty.  Here are two important examples:
Mayo Clinic practices what they call "destination medicine".  Physicians, radiologists, specialists, surgeons, labs – all in one place.  The patient doesn't cross town from clinic to clinic, waiting days for test results or diagnoses.  Engineers might call their operations "full service".  But it's not as easy as putting a slogan on your website.
Mayo is designed around a collaborative environment.  They don't start with a particular specialty and then hire for it.  They start with people who are hired for their commitment to their patients and their professional development – as well as the development of their colleagues.  Being a medical "destination" is not simply having a large campus and a catalog of services – it is the open interaction among professionals that allows patients the effective care they need to define Mayo as the destination in their own minds.  The question for other sectors: Are you providing truly integrated services, or are your business offerings still siloed by overprotective managers and excessive bureaucracy?
Next, Mayo goes out of its way to present a professional appearance and instill confidence in the brand.  From dress codes to personal attention by any staff member, the leadership understands that patients cannot necessarily judge their services on a technical level.  Rather, they (and all of us) will substitute other aspects to decide whether the organization is "professional".
Physical spaces, for instance, are well lit and noise is kept to a minimum.  These are not necessarily important for quality clinical care (though it probably helps), but a patient would surely not feel as at ease in a tightly confined, noisy office.  The doctor may truly know his stuff, but he isn't exactly presenting the best image.
Similarly, are your project managers presenting a professional image to your clients?  Are your offices kept neat, with quiet spaces for meetings and clean desks?  Perhaps this isn't important to you and your staff, but it may make the difference if a client is trying to determine whether your firm has the professionalism to undertake the next big project.
Though most organizations will not have the weighty impact that comes from saving lives, the organizational leadership in any firm can learn a lot from those that do.  Remember to look outside your own industry now and again for great insights into management successes.
Posted by Jason in Daily PM.
Tags: Media, Twitter
add a comment
More and more of my own interests are taking flight on Twitter.  Primarily to follow important news in project management (business) and aviation (mostly pleasure, sometimes business), I am now up and running in the Twittersphere as well.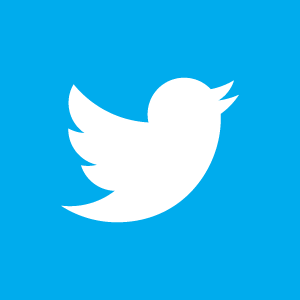 A happy consequence is that I can now also tweet some of the things that don't quite make it into this blog.  You definitely won't find any celebrity updates or sports analysis, but please do follow if you're interested in management, psychology, economics, organizational behavior, or business in general (and the occasional aviation comment).
You can find me @JBurkePE
See you out there.